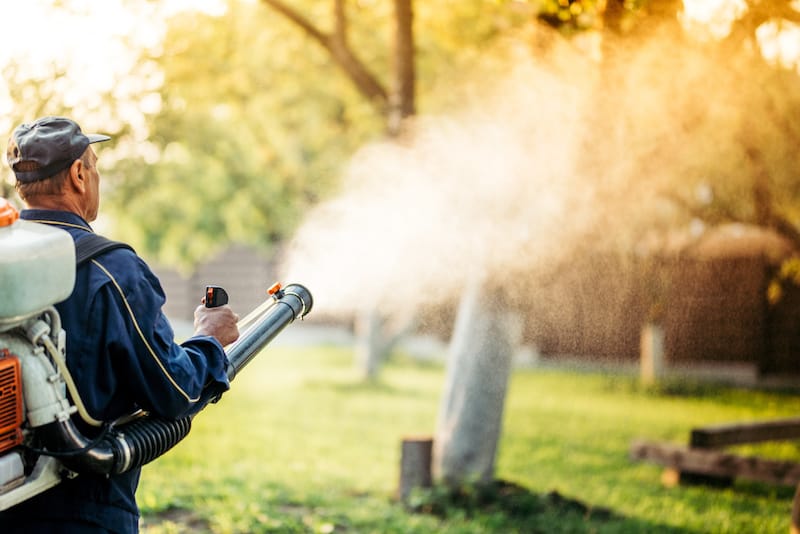 21 Oct

Who Is The Best Pest Control Company In Sperry, OK?

Recently, I was faced with pest problems that needed to be addressed and wondered who the best company would be to call. So, I did some research to find the best pest control company in Sperry, OK.

So, who is the best pest control company in Sperry, OK? The best pest control company is Elite Home Services. They specialize in fast and friendly service honestly and professionally. By offering free inspections, Elite Home Services is an accessible way to determine the extent of your pest problem and figure out the best route for resolving the issue.

It seems every pest control company claims to be the best, but it takes working with and getting to know a pest control company to really know if they are what they claim. With free inspections, it is easy to get to know Elite Home Services and their team of pest control professionals, to see if they have what it takes to get the job done right. With more than 35-years of experience, this family-owned and operated company is sure to exceed your expectations.
The Best Sperry, OK Pest Control Company
The quality exemplified by Elite Home Services is first and foremost what makes them Elite. They say it best when they say, "Anything worth doing is worth doing right!" They aim to surpass their customer's expectations rather than just meet them. With over 35 years of experience and formal training, this is easy to do.
Elite Home Services is not only committed to quality, but also to safety and the environment. Their green treatment has a less harsh effect on the environment and is much safer for small children and pets. While the professionals at Elite Home Services are committed to excellence and effective pest treatment, they always put the safety of their clientele first.
What Makes Elite Home Services "Elite"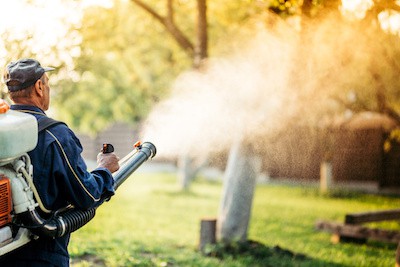 Elite Home Services makes pest control effortless for homeowners by offering diamond plans. These diamond plans are tiered based on the homeowner's needs and budget. These inexpensive monthly plans are designed to, at their core, offer every homeowner a baseline of pest control.
As the plans go up in price, more extensive detailed work is offered. Even the most budget-friendly plan offers peace of mind for a homeowner that desires to keep their home in tip-top shape and their family safe.
While Elite Home Services specializes in pest control, they are not limited to that services. The team at Elite Home Services is able to tackle jobs around the home such as lawn aeration, weed control, lawn establishment and renovation, and leaf removal. Even if you just need your lawn mowed, Elite Home Services has the ability to get the job done right.
Serving the greater-Tulsa area, Elite Home Services is based in Owasso, OK. They specialize in the needs of the Northeastern-Oklahoma region and have the equipment and materials necessary to tackle the usual and unusual pest problems that the region presents.
These common services include treatment and removal of harmful pests such as termites, mosquitoes, and bed bugs, as well as pests that are a nuisance such as anthills. Even pests that are difficult to get rid of are no challenge for Elite Home Services, as they go the extra mile to ensure the customer is satisfied and their work is complete.
Elite Home Services Bed Bug Treatment
If you have noticed bruising or itchy, irritated skin without an obvious cause, the answer could be bed bugs. While bed bugs do not carry any kind of dangerous disease, they should not go untreated. Bites can result in dangerous infestations and should be taken seriously. Typically, bed bugs show up in luggage or other items being brought into a home, and they choose to live wherever they are comfortable. This includes your otherwise clean home.
The professionals at Elite Home Services are well-versed in bed bug control and know where to look during inspections to deduce the cause of the problem. Once it is determined that your home has an active bed bug population, Elite Home Services has the experience and equipment necessary to take care of the problem and ensure your family is safe.
Elite Home Services is Tough on Termites
Termites cause billions of dollars in damage every year in the United States alone. They are a serious threat to your home and your investment properties and should be taken very seriously. When buying a property, always call Elite Home Services for an inspection. This will help gauge whether or not termites are active in the home and if visual termite damage is old or recent.
If termites are found to be active in your home, Elite Home Services will eradicate the population, ensuring your home does not incur further damage. Beyond the damage to your home, termites can cause health issues for you and your family. Allergic reactions to termites are common as well as the release of mold spores as a result of termites living in damp areas of your home.
Mole and Gopher Control
If you have noticed that your yard is filled with tunnels and holes, there is a good chance that you could have a problem with gophers or moles. These cute creatures may be fun to look at, but they can cause extensive damage to properties. This damage is often aesthetic but can be as extensive as structural when tunnels travel beneath a building's foundation. Elite Home Services is trained in the proper removal of these animals and can help save your property's integrity.
Elite Diamond Plans
While some pest problems only need a one-time treatment to be resolved, others require more regular maintenance. This is where Elite Home Services' Diamond Plans come into play. Whether your issue is ongoing, or you just want to guarantee your home stays pest-free, these monthly pest-control plans are designed to defend your home from all pests. Even the most budget-friendly plan offers an extensive list of pest-control practices that will most likely save you money in the long term.
The Elite Diamond Plan includes the following:
Elite Guarantee of Customer Satisfaction
Service Every Month
Exterior Service Every Visit
Interior Upon Request
Cobweb Removal (where accessible)
In addition to the Diamond Plan, Elite Home Services also offers a Double Diamond Plan and a Triple Diamond Plan. These tiered plans go up in increments of fifteen dollars per month. They each include services tailored to more specific needs such as:
Mosquito Reduction Plan
Fleas, Ticks and Chiggers Program
Termite Monitoring Systems (Triple Diamond Only)
These plans are designed to save you money while ensuring your pest-control needs are met on a regular, monthly basis. If you are unsure if the Diamond Plans are necessary for your home, you can count on an honest professional at Elite Home Services to point you in the right direction. Their main concern is always to make the customer happy and take care of all your home's needs. Are you in need of a Tulsa pest control professional? Contact Elite Home Services today!
Related Questions
Why call a pest control company? There are a variety of do-it-yourself ways to handle pest problems in and around the home. However, these means are not always effective in the long term. Sprays and poisons will often kill the bugs you see, but not reach the root of the issue, leading to a returning presence of the pest. In addition to this, pest control companies are trained to locate pests that you would otherwise not notice.
By following specific visual cues, a pest control company can easily deduce what pest problem you are facing and whether or not these pests are currently in your home. This can be helpful in the case of bed bugs and termites that can be hard to locate otherwise.
Are pest control services expensive? Sure, the prices quoted by pest control companies can often cause a bit of sticker shock. This is a result of a few different factors. First, the pest control company is a business that has to make money in order to provide the services. Secondly, a pest control professional has to be paid by the company to perform the services. Thirdly, pest control services often involve expensive tools provided by the company that have to be paid for.
Fourthly, the materials such as sprays, poisons, baits, and other items are not cheap and the costs much cover these items. This all adds up quickly, so these services are priced accordingly. The price of the pest control service may seem high. However, the question is not whether or not you can afford the service. The question is whether you can afford to forgo the service. Leaving pest problems unchecked can result in huge repair bills and doctor visits. Additionally, pest problems can damage your health which is priceless.