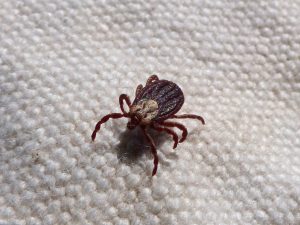 Pest Management
At Elite Home Pest, we know that pests that have taken over your home or place of business are not only a frustrating problem but a potentially dangerous one as well. If left to their own devices, pesky critters are able to overrun your property and cause large amounts of damage wherever they are able to sneak their way in. 
Because of this threat to your home or business, Pest Management is one of the main areas of focus for us here at Elite Home Pest. Whether you are facing an infestation of ticks and fleas, or maybe an unwelcome visit from rodents or raccoons, Elite Home Pest is equipped to handle the problem quickly, efficiently and professionally. 
Pest Management Is A Process
Pest Management is a process, and we are very familiar with what it takes to get the job done. As much as we would love to only need to treat a property once to get rid of any intruding pests, most infestations call for multiple or even regular treatments in order to fully eliminate the problem completely. That's why we take the time to create a customized plan for your situation that will help us know exactly what steps of action we should take for the most reliable results. 
We don't just want to slap a band-aid on the problem, we want to provide you with a long term solution that you can rely on to keep you, your property, and your family safe. 
The Benefits Of Pest Management
Pest Management will most certainly help get rid of the actual infestation of pests, but it also has some other important benefits as well. Some of which include: 
Reduced Health Risks 
Many different pests can be carriers of disease organisms like viruses and bacteria which is able to infect humans. Even the droppings from some rodents or birds are able to present risks to your health by exposing you to salmonella or hantavirus. 
If you decide to have pest infestations managed, you are choosing to control the health risks that come along with them. 
2. A Preventative Solution 
The only thing better than getting rid of a pest infestation is completely avoiding one in the first place. Choosing to invest in Pest Management means that you are dodging countless future infestations, which means that you also dodge the heart-ache and financial stress that comes along with them as well. 
Elite Home Pest will regularly inspect your property for any weak points or potential entry points so that the risk of another infestation is kept low all year long. 
3. A Reliable Reputation 
These days, a place of business is able to lose its reputation extremely fast if there is a rodent spotted or a cockroach is seen scurrying across the floor. 
With social media so prominent in today's culture, it also means that online reviews go up quicker, spread further and go out faster. Pest Management will keep customers coming inside your place of business instead of leaving and will help your business continue to move forward. 
Elite Home Pest Management
The last thing that all of us here at Elite Home Pest wants is for you to spend any time worrying about pest control problems that could otherwise be managed and taken care of with just the click of a button or a phone call. 
While you might be able to achieve some temporary results by handling things on your own with DIY methods, the reality is that you won't be able to achieve long term or safe results this way. Our team has years of experience taking care of a wide variety of infestations, safely and professionally, so nothing is able to surprise us.
If you are ready to take the step from one-time solutions that aren't effective to full-time pest management that brings long-lasting results, we are ready to help. For all of your pest management needs, contact Elite Home Pest today.