Pest inspections are extremely important whenever buying or selling a home, but they also help prevent a lot of unnecessary issues all year round. Unfortunately, these inspections are often looked over and homeowners are left with a pest problem on their hands.
We want to help you resolve these kinds of situations, so let us help by providing you with a professional pest inspection.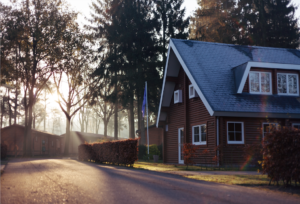 What Is A Pest Inspection?
The pest inspection is an inspection of your entire home, but this time with pests in mind.
The inspector will look through everything and try to find any evidence of termite activity and any moisture problems that could create a home for these critters. The inspector will look through the home siding, all the trim, under roof eaves, and other parts of the exterior of your home. They will also inspect your bathroom, kitchen, and laundry areas for any kind of leaks.
The purpose of the inspection is actually not to look for spiders, ants or other pests, rather it's to make sure the wood will be in a healthy condition that will stand the test of time.
Why Are Pest Inspections Necessary?
The four biggest reasons why you should get a pest inspection done are:
Getting a pest inspection done will helo you know the kinds of pest problems your home has beforehand.
Once the inspection is completed, the finished report will be able to assist you in negotiating a lower price for the home because you might have to pay for some pest control or repairs after the home is bought.
A pest control specialist will be able to tell you approximately how much you will need to pay into fixing the pest problem so that you know how to plan financially ahead of time.
Getting a pest inspection will ensure that your family stays safe. You will never regret making sure the structural integrity of your home is sound for you and your loved ones.
How Often Should I Get A Pest Inspection?
Getting pest inspections done on a regular basis is definitely the best way to make sure your property stays free from pests. At the very least, a pest inspection should be carried out once every 12 months.
If your property is vulnerable to infestations or you know that your home is older, it may mean that you need to schedule more regular pest inspections. If your home is in a heavily wooded area, it could also be a candidate for more regular pest inspections.
Regardless, if problems should arise throughout the year, or you have a sense that there is an infestation, don't hesitate to reach out to schedule an inspection right away to get one on the books.
Free Pest Inspections
The best kind of pest control is preventetive pest control, and we can provide that for you. At Elite Home Pest Services, we know that this step is crucial, and want to make sure it's as easy as possible to get your home checked out. Don't wait until your home is overrun and it's too late, schedule a FREE pest inspection today!