Pests that are unwelcome can cause irreparable damage and be extremely annoying to have in your home, but pests that are found in commercial properties can be just as much of a problem.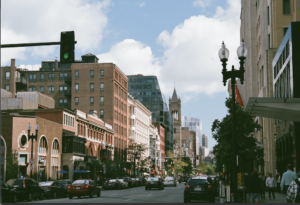 What Is Commercial Pest Control?
Pests can find their way into pretty much any kind of structure if the conditions are bad enough. Different kinds of buildings need different kinds of treatment to maintain pest control standards, and that's where commercial pest control comes in.
Some of the structures that could need commercial pest control are:
Office Buildings
Schools
Food and Beverage Processing
Food Service Facilities
Health Care Facilities
Warehouse and Distribution
Multi-Unit Housing
There are unique problems with each of these structures that require professional technicians' expertise. A professional will be able to find the problem, assess the damage and then execute a solution that is safe for everyone. You can schedule a free pest inspection to see if you have pests living in your business.
Why Is Commercial Pest Control Important?
Pests who have made their home in your place of business can cause a lot of harm not just to the structure, but to the reputation and branding of your business as well. Hotels and apartments are especially at risk of receiving bad reviews from angry customers who have stayed overnight and had an unfriendly encounter with some pests.
How Often Should I Schedule Commercial Pest Control Services?
Commercial pest control services are crucial to have for any business or facility, but there is a vast variety of property types that will cause the frequency of pest control services to change depending on the type of structure.
If your place of business is a restaurant, you will want to have pest services quite regularly and consistently. Once a month is a good amount of time for any location that serves food.
If your place of business is a retail store and a customer sees some kind of pest, they could cause a disruption that could ultimately cost you a lot of business. Again, frequent pest control services would be essential to help prevent these kinds of situations and also maintain healthy standards for your business.
All that being said, there really isn't a clear and simple solution to answer how often you should schedule commercial pest control services for your business because of how many types of business there are. The best way to know exactly what your business needs is to have a professional come out and assess what the unique requirements are for your property through a professional inspection. Once the inspection is completed, the technician will be able to write up a detailed report letting you know what the recommended services are and how frequently you will need them for your business.
What Are The Benefits Of Commercial Pest Control?
Your Reputation Is Protected 
Pest control specialists are able to catch the problems ahead of time so you don't take the heat!
Your Property Is Protected 
Continual pest control creates a protective shield around your property keeping any and all pests from causing any damage to your business.
You Are Protected From Failed Audits 
Having consistent commercial pest control means you will always pass inspections! No business gains anything from the popularity of low inspection scores.
If you haven't figured out what the commercial pest control plan is for your business or facility, we want to help! Contact us today to find out more.